Million Dollar Yachts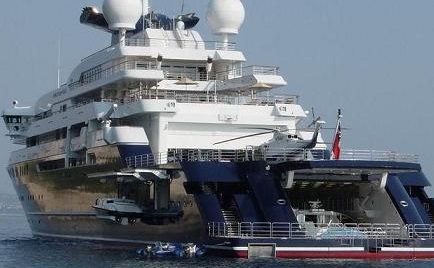 So, you believe the
money for yachts
is a blessing from God.
Well, before spending it on million dollar yachts or multi-million dollar yachts, let alone the several hundred million dollar mega-yachts like Paul Allen's Octopus (right), consider this: for $2, one Bible can reach a country where they are banned, and every Bible that reaches such a place results on average in 3 new Christians (
source
).
For the price of a quarter million dollar yacht, such a place can receive 125,000 Bibles and 475,000 souls saved. For the price of a million dollar yacht, 500,000 Bibles can reach it and 1,500,000 souls saved.
The number rises to 15 million souls saved for a $10,000,000 yacht. And for the half-billion dollar gigayacht, 250,000,000 Bibles can reach the lost and 750,000,000 souls - over 10% of the earth's entire population - can be saved!