Lavish Wedding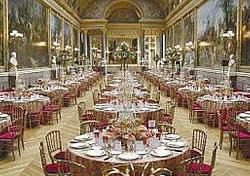 Should you have a lavish wedding? To answer that question, let's first define what we mean by "lavish wedding". The average wedding in the US costs about $30,000, so anything above that could be "lavish" to some, but not in Hollywood.
In Hollywood, a lavish wedding would only start at about $1 million. That's what Jennifer Aniston and Brad Pitt spent on their 2000 wedding, long before Angelina Jolie lavished temptations on the latter.
Eddie Murphy spent about double that in today's dollars for his then lavish wedding to Nicole Mitchell in 1993, perhaps after picking up a few tips from attending Elizabeth Taylor's $2 million nuptial in 1991 to Larry Fortensky - her eighth marriage to her seventh husband (she married Richard Burton twice).
A memorable wedding in the UK's recent memory is the one that cost Paul McCartney $3 million to marry Heather Mills in 2002, a little less than what Liza Minnelli and David Gest spent back across the pond for their nuptial the same year, complete with a 60-piece orchestra and a 12-tier cake (how all of these marriages ended up will the discussed in the next page).
Not to be outdone, Liz Hurley and Arun Nayar's wedding started in the UK and finished half way around the world in Nayar's India. The price tag? $4 million, although most of it was covered by tabloids' photo royalties.